Adelaide instant lawn specialist - Brook Turf produce only drought tolerant turf grasses, which are highly suited to all requirements for South Australia.
---
SANTA ANNA GRASS
Very fine leaf santa anna grass (very deep green in colour)
Water usage very low once established
Mowing every 1 - 2 weeks in summer, every 2 - 3 weeks in autumn and as required in winter
Fertiliser recommended in October and May better winder colour retention if fertilised in late autumn
Santa anna grass will withstand high traffic areas
Self repairs
Full sun
Quick to establish
Grows in most soil types
Maintenace:
Once established a harsh mow mid spring to remove thatch and to encourage new growth.
Weeds controlled by weed and feed.
Once established water as required.
---
DWARF KIKUYU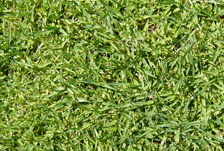 Brook Turf lawns grow Dwarf Kikuyu grass, a turf perfectly suited to the South Australian climate.
It can handle our hot summer's and mild winter's all while being extremely soft under foot, with a beautiful green colour and using less water.
Our kikuyu grass turf has the ability to repair itself if damaged and is ideal for high traffic areas or those with kids or dogs.
---
Fertilizer starter pack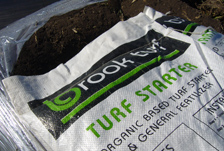 Brook Turf recommends our starter pack fertilizer to be used when laying your new turf to give your lawn the best possible start.
Brook Turf recommends a harsh mow in early October to reduce thatch and give you the best lawn throughout summer with minimal watering once established.
Fertilize in late autumn to improve colour through the lawn's dormant period in winter.
---
Prorail Garden Edging systems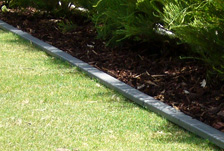 Prorail garden edge is an exciting new product that goes beyond your average garden edging.
This versatile system suits a large range of landscape, construction and civil projects. Made from recycled materials this attractive, effective product is light and easy to work with. for more information on this product, visit the website